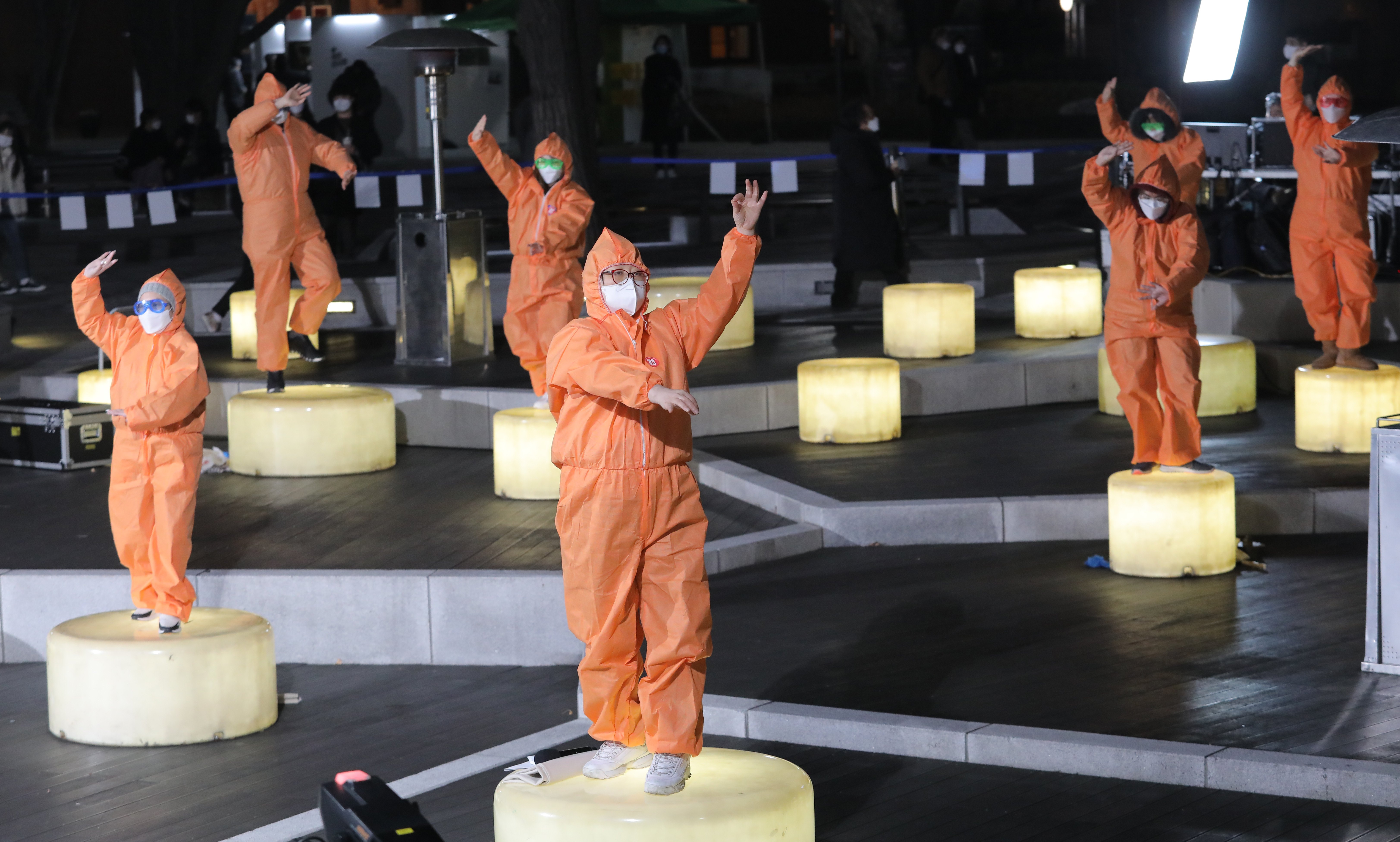 I have been doing Pangalay dance since I was in college. I met Ligaya Amilbangsa (Ramon Magsaysay Awardees for culture and the arts, famous Pangalay dancer in the Philippines) and make friends with her because she lives also from Marikina. In my experience dancing pangalay it took me more than 5 years to perfect the dance. It was really indeed difficult.
As for the salad Company performance "The survival Diary" was not as perfect as it was (depends on how we understand perfection), but a remarkable one, the effort is there. Never mind the perfection of the execution... The significance here is bringing Pangalay to Korea and tender in a contemporary way. The audacity of the Salad Company to do it in a contemporary performance is great! Congratulations to the group. The whole performance was really a performance piece for people who loved contemporary art. And I loved it.
I saw the power of surviving and the force from the individual presentation per actor/dancer. The exertion of the director was really astounding. "The survival diary" itself was literally survival for the artist (to survive more than 30 minutes of executing pangalay dance is surprising and wonderful for me). As a Filipino artist I am really commending the effort of the group to use Pangalay in your performance.
Kudos to Salad Company!
Prof. Edwin T. Maestro (Theatre Director/dancer)